These Devices can be carried around. They can be charged in the sun and the moon light.
The smaller ones pictured here can be put in a pouch and carried. Put in the plant pots in your garden including vegetables. They all enjoy the energy.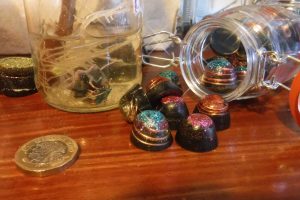 We have small jars of 10 for plants.
Here you can see I am using one in the water to encourage the root growth.